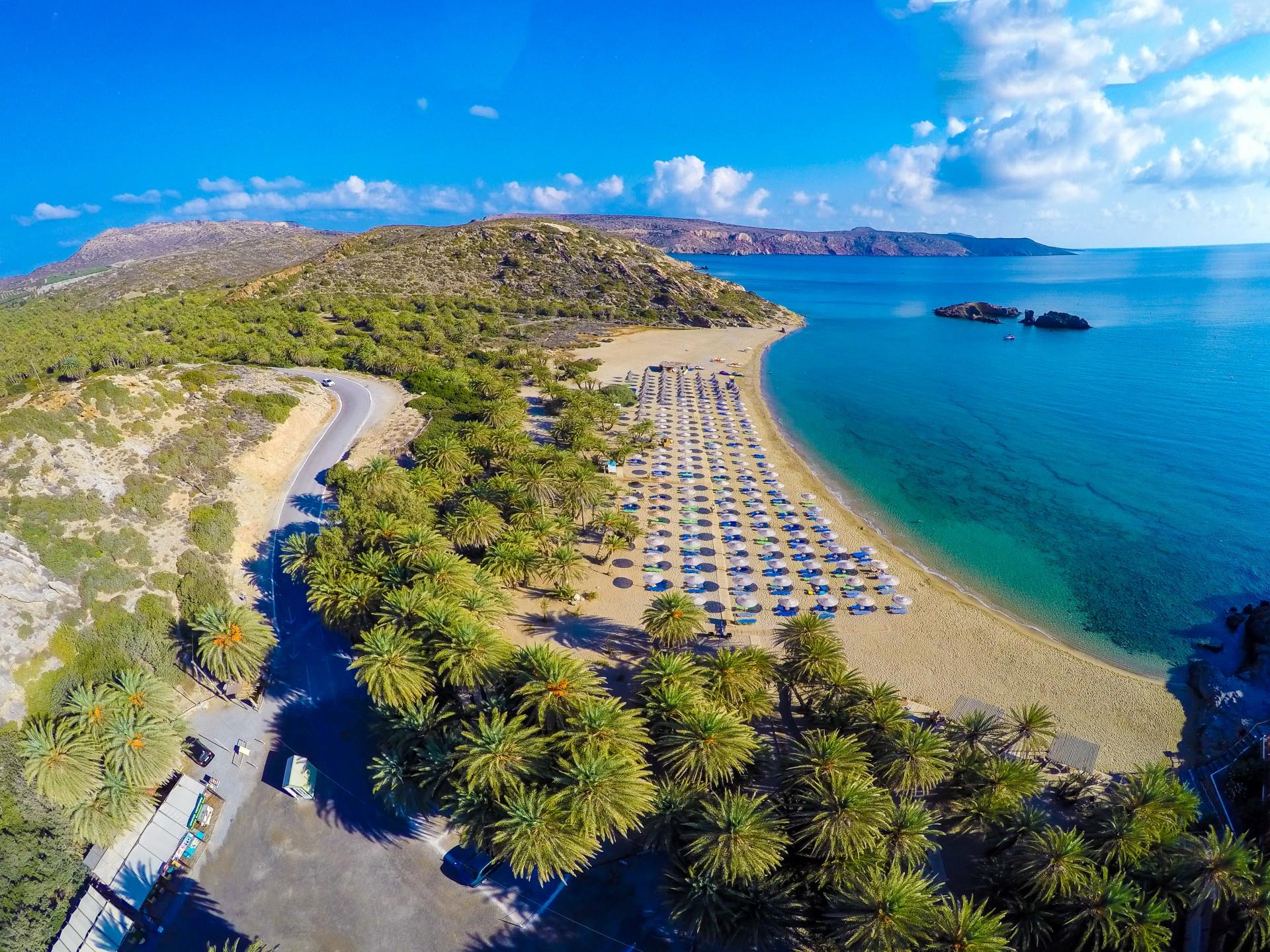 Vai, Palm Forest
Vai Palm Forest is a unique and beautiful palm forest located on the eastern coast of Crete, Greece. The forest features over 5,000 palm trees, which are believed to be over 2,000 years old and is home to Europe's largest natural palm grove.
Vai Palm Forest is accessible by car from nearby towns and cities, such as Sitia or Agios Nikolaos. Visitors can explore the forest on foot, enjoying the shade and serenity of the palm trees, or take a walk along the beach and enjoy the stunning views of the Mediterranean Sea.
Overall, Vai Palm Forest is a unique and tranquil natural wonder of Crete, and definitely worth a visit for anyone traveling to the eastern part of the island.
The beach at Vai is also a popular destination for tourists, with crystal-clear waters and soft white sand. The beach is surrounded by steep hills covered in pine trees, providing a stunning backdrop to the palm trees.
Visitors to Vai Palm Forest can enjoy a range of activities, including swimming, sunbathing, and hiking. There are also several restaurants and cafes in the area, serving traditional Greek cuisine.
If you're planning a visit to Vai Palm Forest, it's important to note that the area can get crowded during peak tourist season. It's a good idea to arrive early to avoid crowds and to bring sunscreen and plenty of water, as the area can get quite hot.